"Sweater" is Ailee's first release under independent U.S. label Sun and Sky Records - BILLBOARD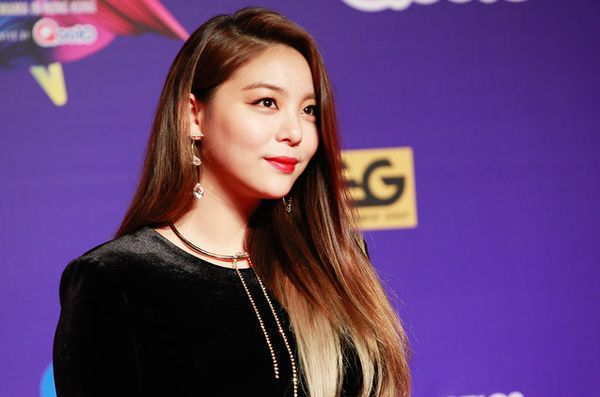 VCG/VCG via Getty Images
12/13/2019 by Jeff Benjamin
New manager Paul Farberman says 2020 will see the K-pop diva recording new music with "the top songwriters and producers."
For her gift this holiday season, Ailee decided to give listeners an emotional, comforting new ballad.
The K-pop star released her new song "Sweater" today, Dec. 13, which lets the diva unleash her powerful vocals for a heart-wrenching-yet-soothing ballad about remembering a loved one at the holidays. The piano-and-string track lets Ailee begin with a soft and tender delivery, before climaxing with full-out belts by the final chorus. The accompanying music video shows a slew of individuals coping after losing someone -- wives, fiancés, family members -- before a touching flashback to them back with their loved ones buying Christmas gifts.
"Sweater" is Ailee's first release under independent U.S. label Sun and Sky Records and marks her first new music since departing her first Korean label home YMC, which put out her Butterfly EP that entered the World Albums chart earlier this year.
"This song is incredibly special to me with so many symbolic messages that all of us can relate to," Ailee said in a statement via press release. "I hope this song brings good memories to all who hear it, during the holiday season and beyond."
Sun and Sky also share that Paul Farberman (who spent more than a decade as part of the management at Feeling Productions for fellow vocal powerhouse Celine Dion ) has become Ailee's new manager and has big plans for the singer in 2020.
"I was so impressed with Ailee's vocal range, her live performance and her passion and commitment to her music, that I immediately agreed to become her manager," Farberman shared via press release. "When I heard her new single 'Sweater' in Korean, and that she was planning to release the song this Christmas, I decided that we must release this song in English at the same time. I have arranged for Ailee to spend time in Los Angeles in the new year, working with some of the top songwriters and producers in the world.